OPENER REPAIR & INSTALLATION
Contact us today
for a free estimate
Contact us today for
a free estimate
Garage door openers control opening and closing of your garage door. Whenever you want to access or exit your garage door, it's the opener that lets you do that. Due to the nature of work they do, these parts of garage door do often experience functionality issues. At Garage Door Repair Stevenson Ranch, we fix such openers and get them back to their usual working condition. If your opener isn't working well, call us. Don't be locked out of your garage door just because of a simple opener issue that we can fix immediately.
We Repair, Replace and Install Any Opener Brand You Want
Openers come in many types, and each type has its unique features. Some have improved security features while others are just the simple open/close types. Whichever type of opener you have at home, our garage door opener repair Stevenson Ranch techs can help you fix it if it's no longer working as it were when it was new. We are familiar with and have mastered all the popular brands such as Lift Master, Marantec, Chamberlain, and Genie among others. Whether you want to have any of these types to be repaired or replaced, we are the right team to do that for you anytime you need such services.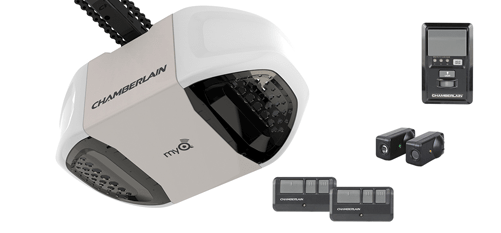 If there's a particular opener brand that you have always wanted to buy and install, get it touch with us. We are masters in installation as well, and you can trust us to get you an original brand of opener today and install it for you. We have friendly and competent garage door opener installation Stevenson Ranch experts that you can rely on to assist you. We complete all these activities in one day, and you will be ready to go with your new opener.
Let's Repair Your Opener and Give You Safety Tips
You can avoid opener problems if you get safety tips and observe them keenly. Therefore, let our garage door opener repair Stevenson Ranch techs fix your opener and give you free safety tips that will help you keep your opener free from problems for many years. Keep your opener in good condition and enjoy top performance.