NEW GARAGE DOOR INSTALLATION
Contact us today
for a free estimate
Contact us today for
a free estimate
Are you almost completing your new home or business and now thinking about the best garage door that will fit your new building and make it look good? Whenever you need garage door installation Stevenson Ranch, we are ready to help you get a good door and install it for you. Our company has a reputation, and we can give you a 100% assurance that we'll get you a good garage door that will nicely complete your new property. If you want one that matches your style, our company can help you custom-make it.
We Install Doors from Top Brands
We know that our dear clients expect the best from us and can only hire us if our services prove to be what they want. To achieve this, we install the best doors from top brands in the market. If you want Clopay, Overhead, Wayne Dalton, Martin or Raynor Doors among others, Garage Door Repair Stevenson Ranch is the company to hire. We can refer you to tons of successful installations in the city, so you see the good job we do whenever we are hired to provide these services. Our goal is to see you getting a nice garage door that will make your property look unique in your neighborhood.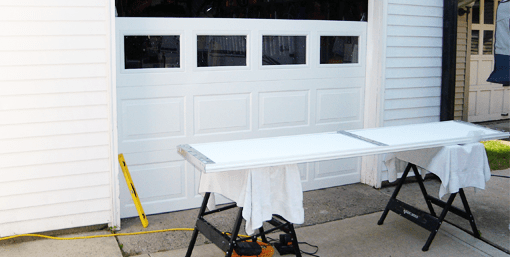 Proper garage door installation is very vital and whenever you want any kind of installation to be done, let the job be done by experienced techs only. It will help you avoid unwanted problems later such as off-track door and others. An off-track problem in most cases is usually caused by mishandling as well as shoddy installation. If you are facing such a problem, let's help you. We have a garage door off track repair team that is prepared to guide you in fixing the problem.
Features to Check when Getting a New Garage Door
Safety, warranty, material, design, and cost are important parameters that can help you get a good garage door for your property. With the assistance of our garage door installation in Stevenson Ranch, you can get a good door that meets all the requirements and has awesome features. Call us and let's plan your journey to getting a new door.